Description
After more than 25 years of producing the most highly regarded and technically advanced wheels for professional road racing applications, Forgeline has directed our experience and capability toward the drag racing industry and developed the all-forged GS1R Beadlock wheel.
Unlike most traditional drag racing wheels, Forgeline's forged monoblock single beadlock GS1R Beadlock wheel is carved entirely in one piece from a single forging of 6061-T6 aluminum using an advanced precision machining process. This forged monoblock technology has proven successful, for many years, at the highest levels of road racing, and Forgeline is excited to apply it to beadlock wheels for straight line racing applications.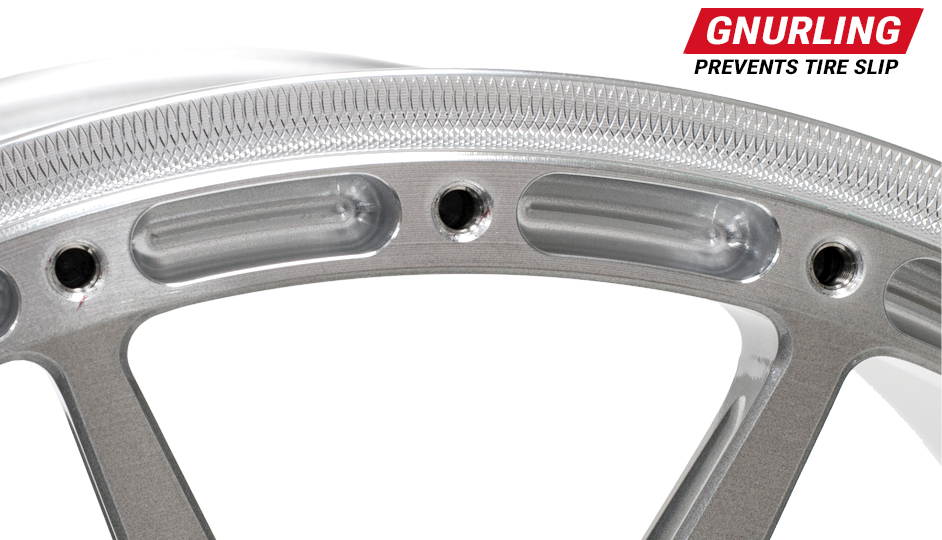 The GS1R Beadlock wheel is very similar to our track-proven GS1R road racing wheel with one big exception: It has been re-engineered to include a special bolt-on outboard beadlock ring that, like the wheel itself, is also precision-machined from forged 6061-T6 aluminum. This forged aluminum ring holds the tire securely in place, to limit unwanted tire slip against the wheel, and to keep the tire from unseating at high speeds. It also holds drag tires securely in place and prevents it from either slipping or unseating from the rim when aired down to low psi for maximum traction at the drag strip! As a result, this means that McLaren owners can now run proper bias ply drag tires with the correct offset on a strong, lightweight wheel from a trusted brand. The forged beadlock ring is secured to the wheel with a series of 21 standard lightweight titanium bolts.

CHOOSE FROM A NUMBER OF COLORS AND FINISHES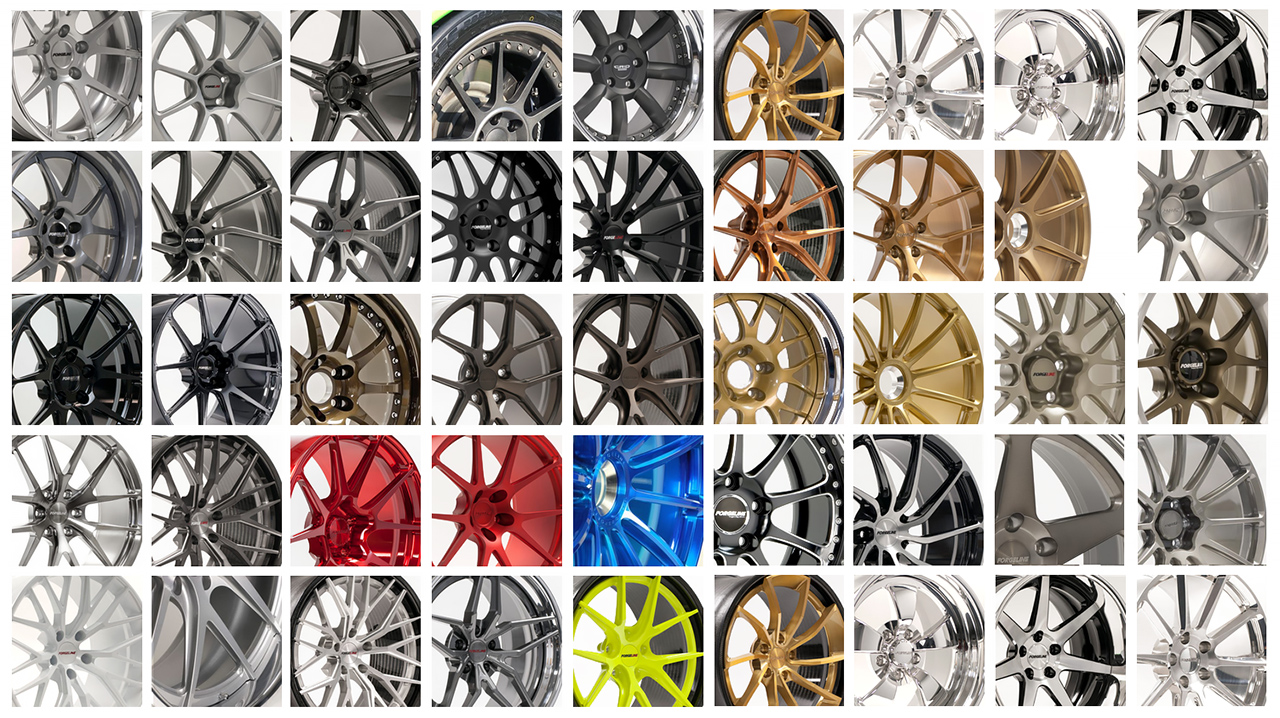 ✔ RENAISSANCE SPEED TESTED
Our 17″ GSR1's with MT Street R are 18.5 lbs lighter per wheel over the stock MP4-12C setup with R888R tires amounting to 37 lbs savings of unsprung weight in the rear! The ability to run flexible bias-ply tires at low psi for maximum traction when launching has given us a competitive edge at the track.
COMPANY INFORMATION
Forgeline formed in 1994 with the express purpose of building custom lightweight forged wheels for road racing applications. For over 25 years since, they have applied their racing experience and passion for motorsport toward designing and building wheels that can withstand the extreme demands of sports car racing. With an unwavering commitment to strength, safety, and performance, they have earned a place on some of the world's fastest race cars, including the million-dollar Glickenhaus SCG003 and the factory-engineered Chevrolet Camaro GT4.R and Ford Mustang GT4! Every Forgeline wheel is manufactured under one roof, at our manufacturing facility located in Dayton, Ohio. Forgeline's own in-house manufacturing and engineering capabilities also provide unparalleled flexibility when it comes to vehicle fitments, wheel sizing, and custom finish options.
HAVE ANY QUESTIONS?