Description
Similar to the original road racing version of the GS1R, the new 18×5 inch "Skinny" version of the one piece forged monoblock GS1R is precision-machined from a single forging of proprietary 6061-T6 aluminum alloy. But unlike the original road racing version, the "Skinny" has been re-engineered to be optimized for drag racing applications. This includes not only the narrower width (which necessitates a unique narrow forging), but a full set of revised performance metrics to make the 18×5 inch GS1R "Skinny" as lightweight as possible.
In addition to the 18×5 inch "Skinny" GS1R's size and weight advantages, it also retains the exceptional brake clearance of the original GS1R. Which means that recreational straight line racers can maintain the giant front brake kits that came with their sports cars, which allows unprecedented flexibility for a wide range of motorsport endeavors.
Like all Forgeline wheels, the new 18×5 inch one piece forged monoblock GS1R "Skinny" is custom made-to-order and each unique vehicle application.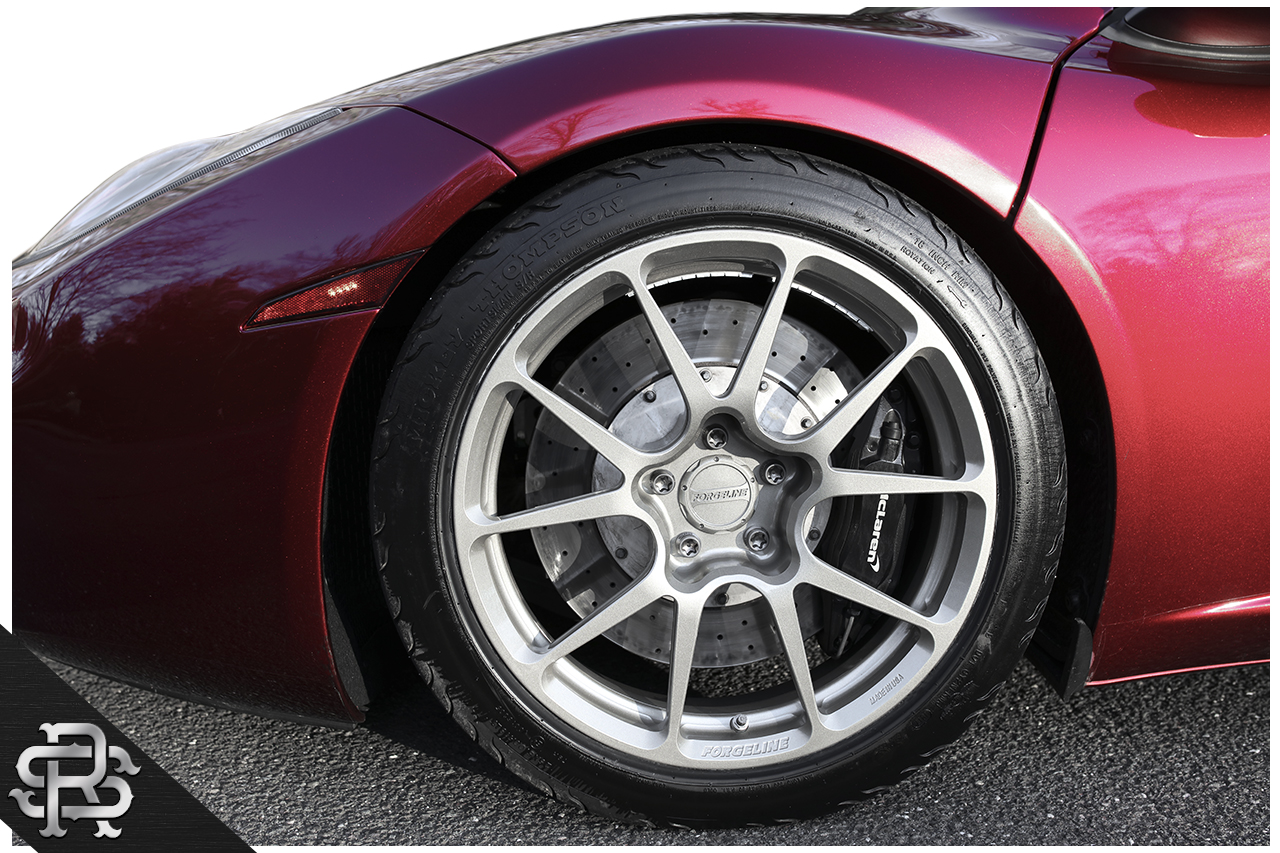 CHOOSE FROM A NUMBER OF COLORS AND FINISHES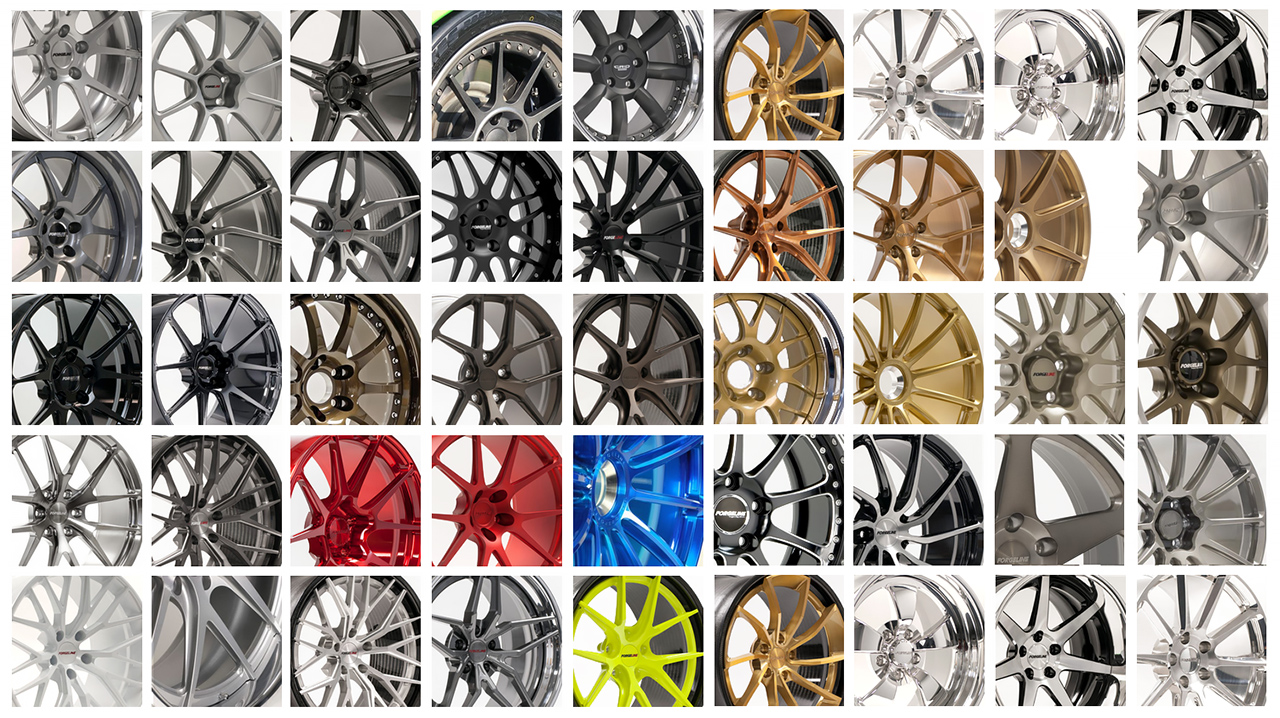 ✔ RENAISSANCE SPEED TESTED
Forgeline Skinnies vs the stock front wheels saved 15 lbs per wheel for a total of 30 lbs savings on Project 12C!

COMPANY INFORMATION
Forgeline formed in 1994 with the express purpose of building custom lightweight forged wheels for road racing applications. For over 25 years since, they have applied their racing experience and passion for motorsport toward designing and building wheels that can withstand the extreme demands of sports car racing. With an unwavering commitment to strength, safety, and performance, they have earned a place on some of the world's fastest race cars, including the million-dollar Glickenhaus SCG003 and the factory-engineered Chevrolet Camaro GT4.R and Ford Mustang GT4! Every Forgeline wheel is manufactured under one roof, at our manufacturing facility located in Dayton, Ohio. Forgeline's own in-house manufacturing and engineering capabilities also provide unparalleled flexibility when it comes to vehicle fitments, wheel sizing, and custom finish options.
HAVE ANY QUESTIONS?