Description


DEVELOPMENT
McLaren designed their fuel systems to support a much more modest HP level. To unlock HP in excess of 850rwhp, you will need to upgrade the factory fuel system. Renaissance Speed and Pure Turbos agreed to jointly develop a fuel rail that would fit the confined spaces of the McLaren engine and be capable of supporting upwards of 2,000 HP. We did not have a reliable source for high quality McLaren fuel rails that didn't require welding on fittings for a returnless setup that mirrors the 675LT routing. We also discovered that adding larger injectors with higher flow fuel pumps on a returnless setup created fuel pressure oscillations that resulted in a "stumble" around 2,000 rpms. These pressure oscillations are difficult (or impossible) to resolve with tuning compensation alone, necessitating a mechanical fuel damper. Our goal was to create a fuel rail that fit as well as OEM, supported multiple configurations, enabled the use of fuel dampers, and enhanced the aesthetics of the engine bay. We're proud to be the first to deliver a premium, bolt-in fuel solution for your McLaren build.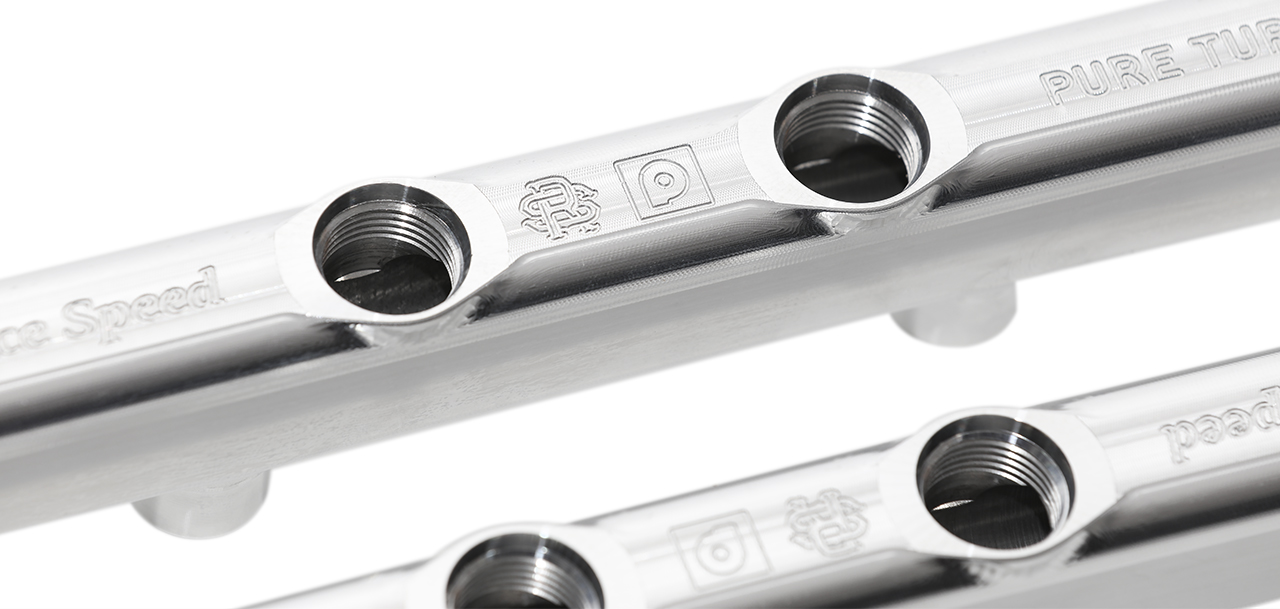 OEM+ QUALITY INSTALLATION
Our rail is designed as a true bolt-on setup that leverages the factory fuel pressure damper and allows it to be relocated to any place on either rail. These rails are unidirectional and can be installed on either engine bank for ease of installation. Chamfered sealing faces with Viton O-Rings can withstand over 4,000 PSI and 477 °F. No welding, no machining required.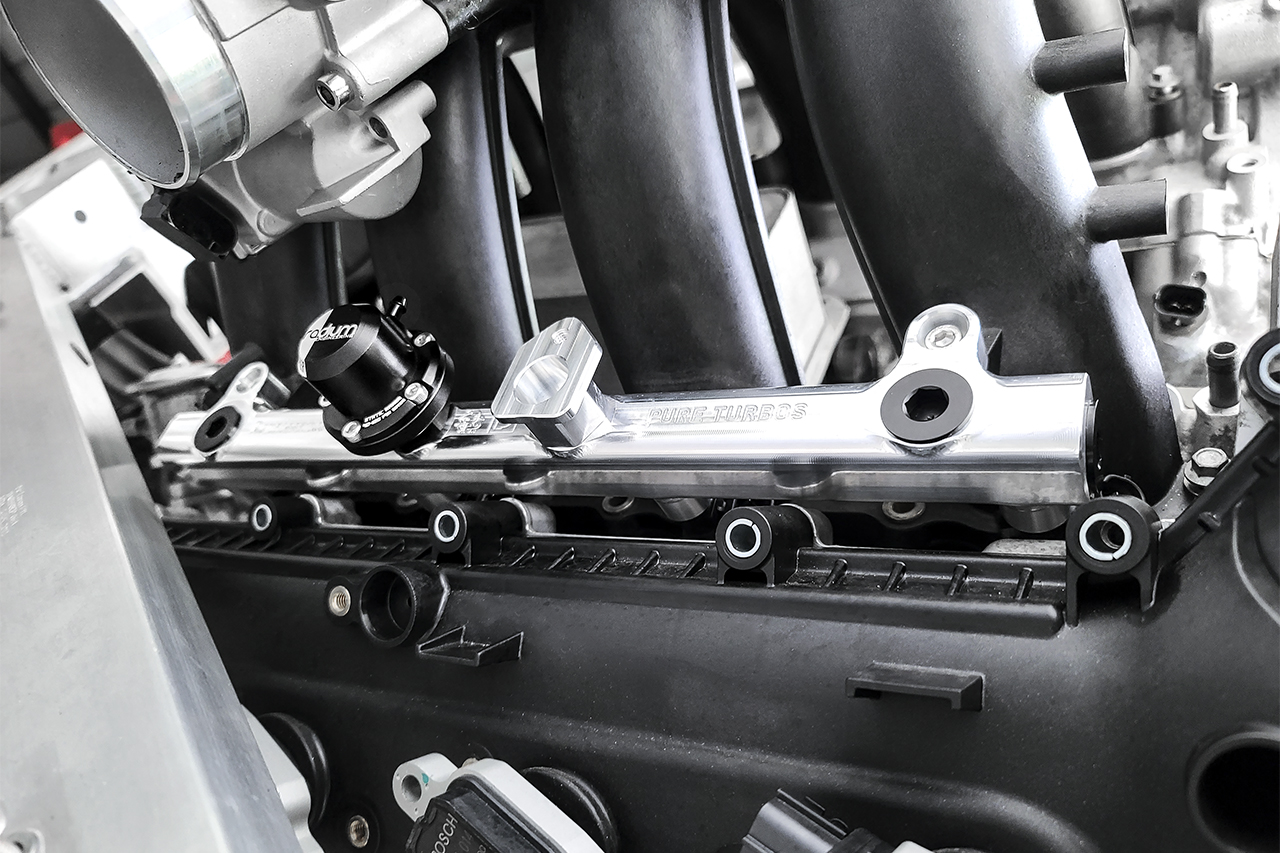 OPTIONS
We offer a Universal M838T Adapter Kit with two Radium® Fuel Pressure Dampers, 7 plugs for unused ports, the most common AN adapters, PTFE Hose Ends and 3 ft of PTFE hose to simplify the fuel rail install. Additional AN adapters may be necessary.
Injector Dynamics (Bosch Motorsport) Fuel Injectors with McLaren electrical harness adapters are available. See drop down for most common selections.  If you are not sure what size injectors are best for your application, send us a message!
✔ RENAISSANCE SPEED TESTED
We can fully verify support for 1,000+ HP on our own 1,040 WHP project 12C! During countless hours of testing and logging we've experienced no issues or hiccups with fueling with consistent fuel pressure in the 95-99 psi range, even at over 36 psi of boost.