Description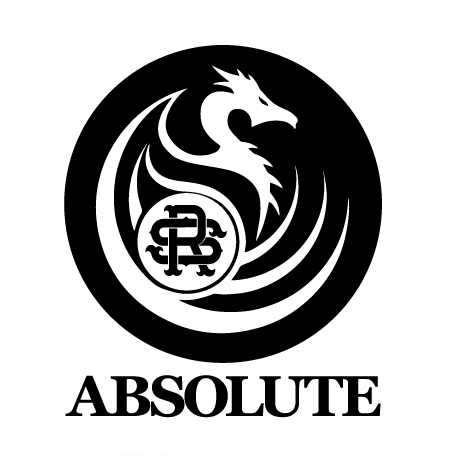 Introducing our "ABSOLUTE – Stroker 4.2 Liter Billet Crankshaft", for the highest revving RPM and displacement of any McLaren. To accomplish this, we have increased the stroke further, but preserved the oversquare geometry. This ensures we retain the engine's appetite for high revs. Going further, we decided to keep the piston guided connecting rod set up, which has enabled us to utilize the space for a generous crankpin fillet radii . This increases strength in the critical overlap region. 
Since performance is nothing without reliability, all of our crankshafts are nitrided , superfinished and designed to handle a 35% increase in cylinder pressure for larger turbos and/or nitrous.
The net result from our ABSOLUTE – Stroker 4.2 Liter Billet Crankshaft is more low to midrange torque, quicker acceleration, higher revs, improved turbo responsiveness and more reliability at higher horsepower levels.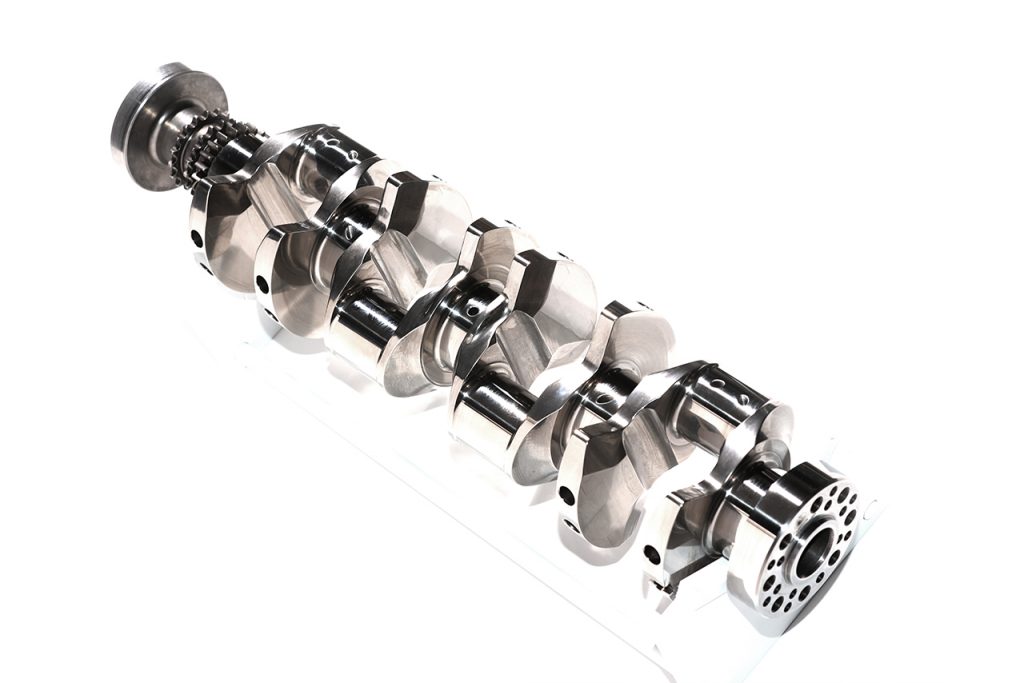 Check out the following video for more context on the complete evolution of McLaren crankshaft design: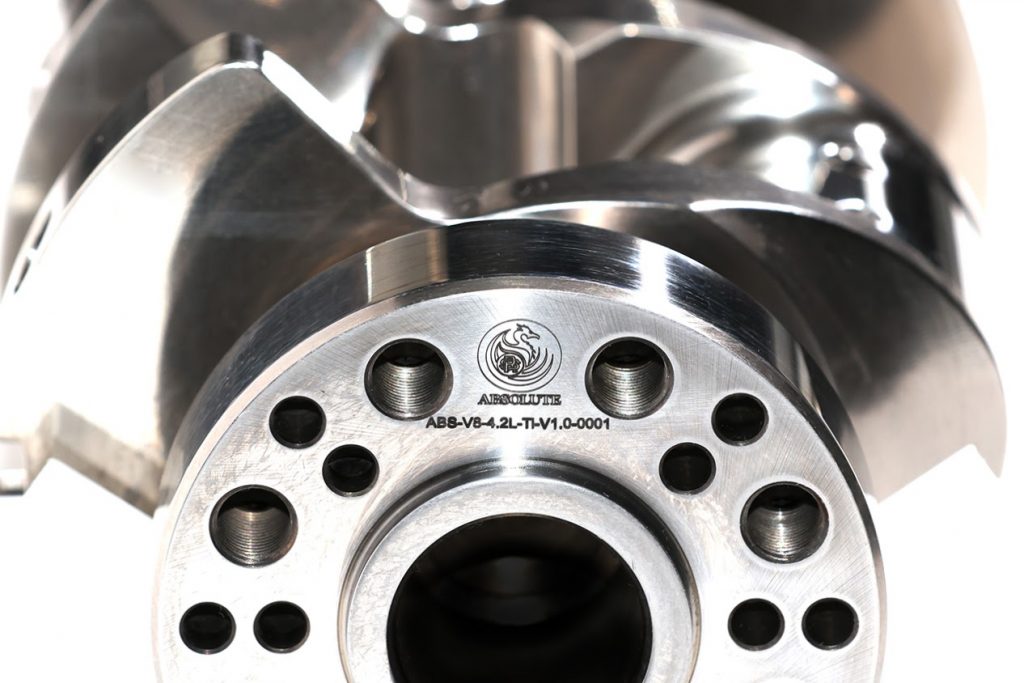 IN PARTNERSHIP WITH