Description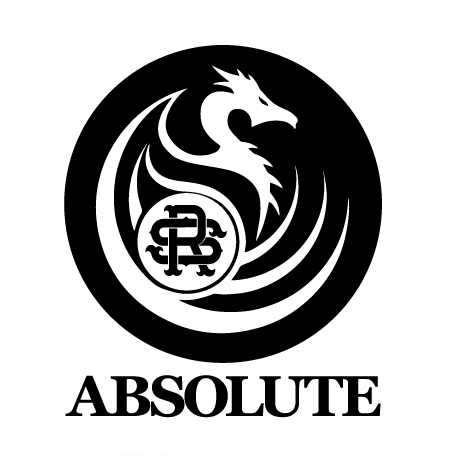 We are thrilled to announce, yet another EXCLUSIVE partnership for the McLaren brand.
DEVELOPMENT
Platform development is core to our mission. This drives us to accept new design challenges. We did not stop at a fully built short-block with our proprietary Pauter connecting rods, CP Pistons, Mahle Motorsports bearings, and ARP head and main studs.
In order to unlock the next level of McLaren performance, we shifted our focus to improving the 3.8 and 4.0 cylinder heads, since the stock valvetrain was not designed to handle the volume of air required for over 1,000 horsepower.
Given the complexity of the cylinder head design, we partnered with yet another distinguished manufacturer in their field, Kelford Cams.
Kelford is a performance camshaft company with over 50+ years of experience with import camshaft design and exports to over 20 countries worldwide. They hold a number of world records and are best known for their racing cams for the 2JZ, EVO, R35 GT-R and now… McLaren.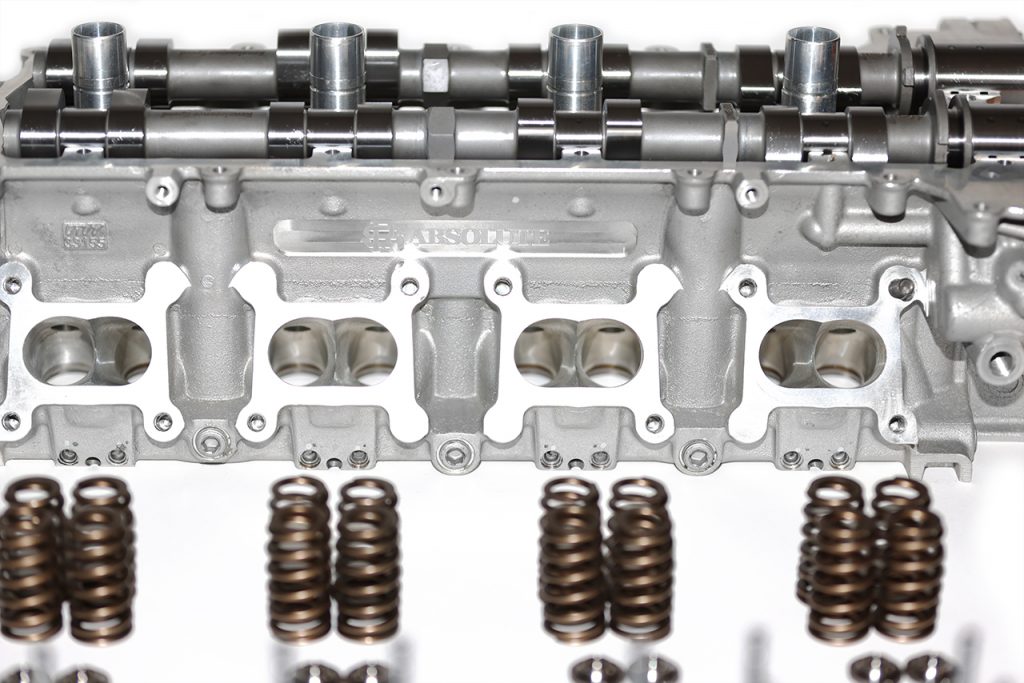 FULLY-BUILT PERFORMANCE HEADS
Introducing our "ABSOLUTE – CNC RACE CYLINDER HEADS". Supports over 1800+ hp (w/ Stage 2 cam). Featuring precision milled CNC Intake and Exhaust ports, Ferrea SuperAlloy Intake and Exhaust Valves, PAC springs, titanium spring locators and retainers, bronze valve guides, oil seals, valve locks, hardened lash caps, DLC-coated finger followers, ARP hardware and…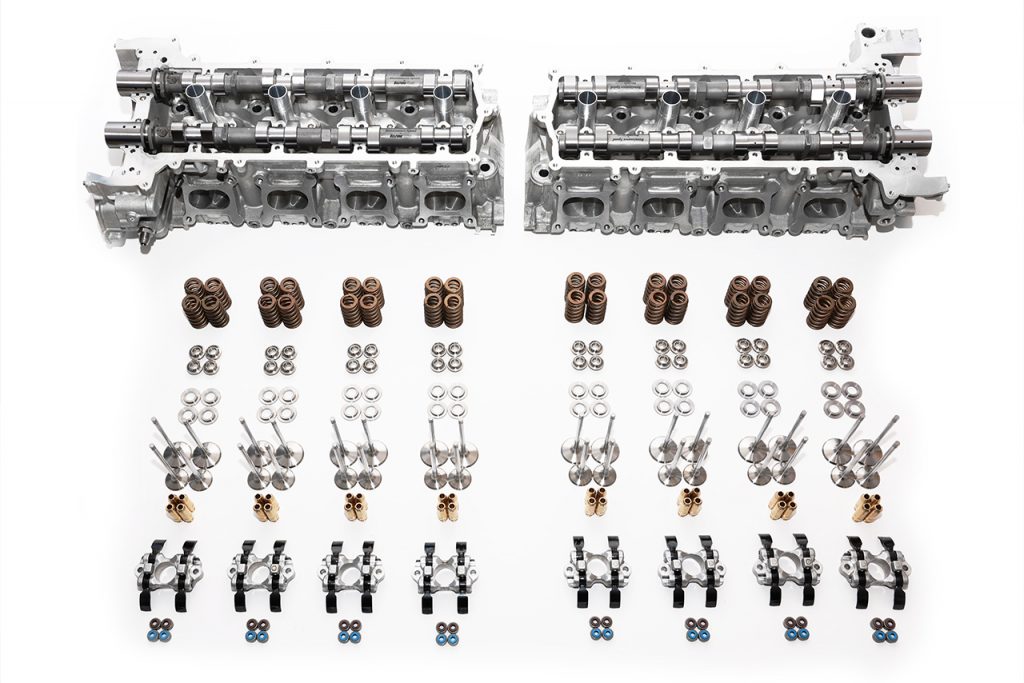 RACE OPTIONS
Two intake/exhaust camshaft options:
ABSOLUTE – BILLET RACING CAMS – Stage I:  For circuit, road or endurance racing.  More midrange, modest gains up top in power band.  Better suited when are less than 900 HP to the wheels
ABSOLUTE – BILLET RACING CAMS – Stage II: For drag racing or roll racing events. Ultimate peak power capability. Slightly less midrange than Stage I, larger gain up top in power band. Better suited to builds with over 1,000 HP to the wheels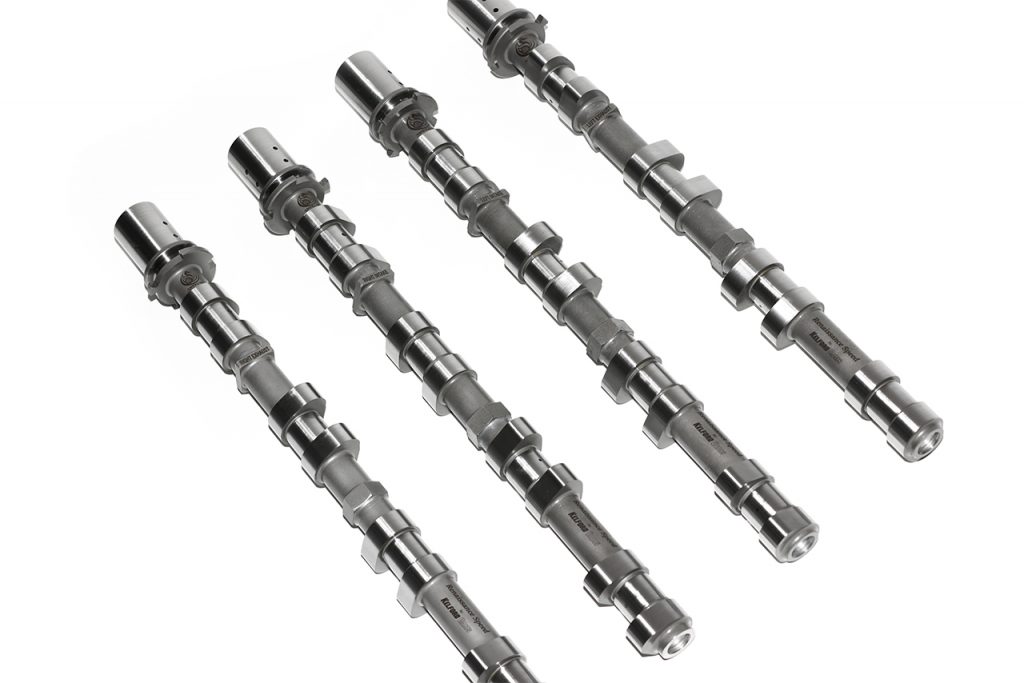 PRODUCT HIGHLIGHTS
Our camshafts are gun drilled with a 14mm oil passage (versus OEM 12mm) and cut from a solid billet of hardened tool steel (versus OEM cast). Even though we have larger cam lobes for increased lift/duration, we have a net weight savings of just over 1 lbs from the cams alone! This means a lighter valve-train.
Each cylinder head is meticulously engraved so there is no doubt that you have the best possible valvetrain for the McLaren platform.  Complimentary to this engraving, our camshafts are laser etched with our ABSOLUTE logo and provided a bespoke serial number that is assigned to your specific car.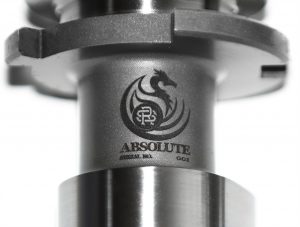 If this wasn't enough, our upgraded valvetrain allows redline to be increased to a mind-numbing 9,250 rpms! The same redline as Ferrari LaFerrari. Your McLaren will NEVER sound the same again.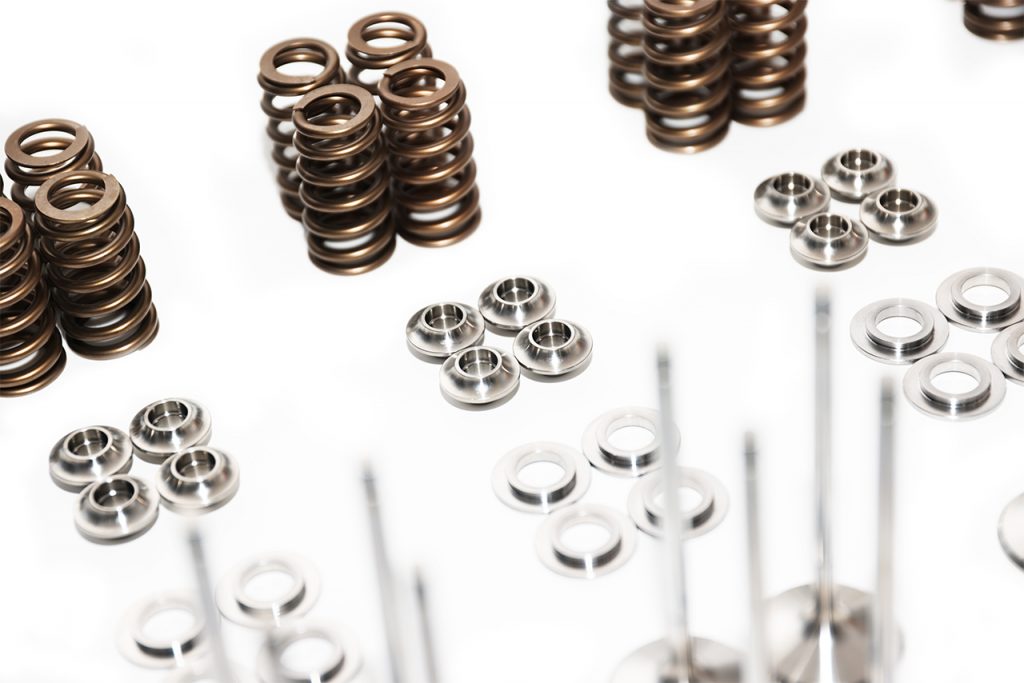 ✔ RENAISSANCE SPEED TESTED
We are currently in the process of building two 4.0L engines with our ABSOLUTE – McLaren CNC Race Cylinder Heads. Both will utilize our Stage II – ABSOLUTE Billet Racing Cams for the ultimate peak power combination. Stay tuned for dyno and performance results!