Description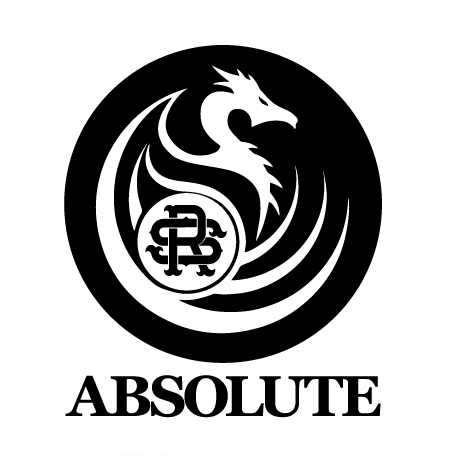 BACKGROUND
Introducing our "ABSOLUTE – McLaren Billet Race Oil Console". The stock oil console is prone to cracking as the plastic hardens with repeated engine heat cycles.   The McLaren oil pressure system can see pressure as high as 10 bar (145 psi) in certain situations, so a minor crack can be serious fire hazard at these pressures.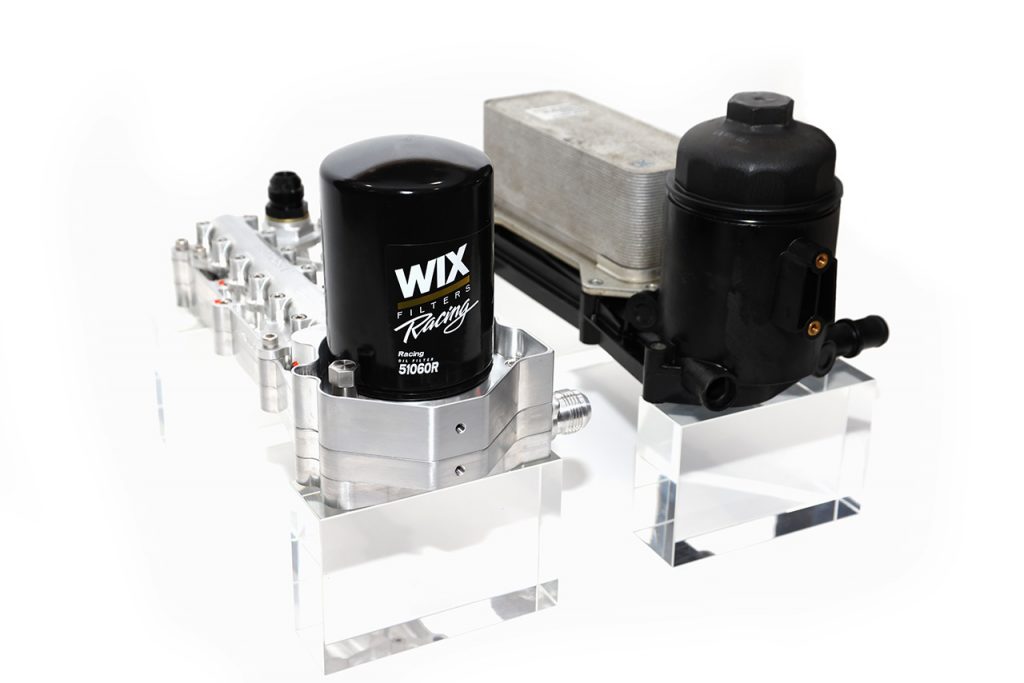 Once you start pushing the limits of the engine, you need to ensure the oil system can keep up with the performance demands and remove heat from the block while providing adequate lubrication.  To this point, since this stock plastic oil console uses a "cartridge style" oil filter in lieu of a traditional "canister style" oil filter, you only have one option for filter media; the stock filter. While the stock filter is good, it was not designed to handle heavier weight oil that is often needed for motorsport performance applications.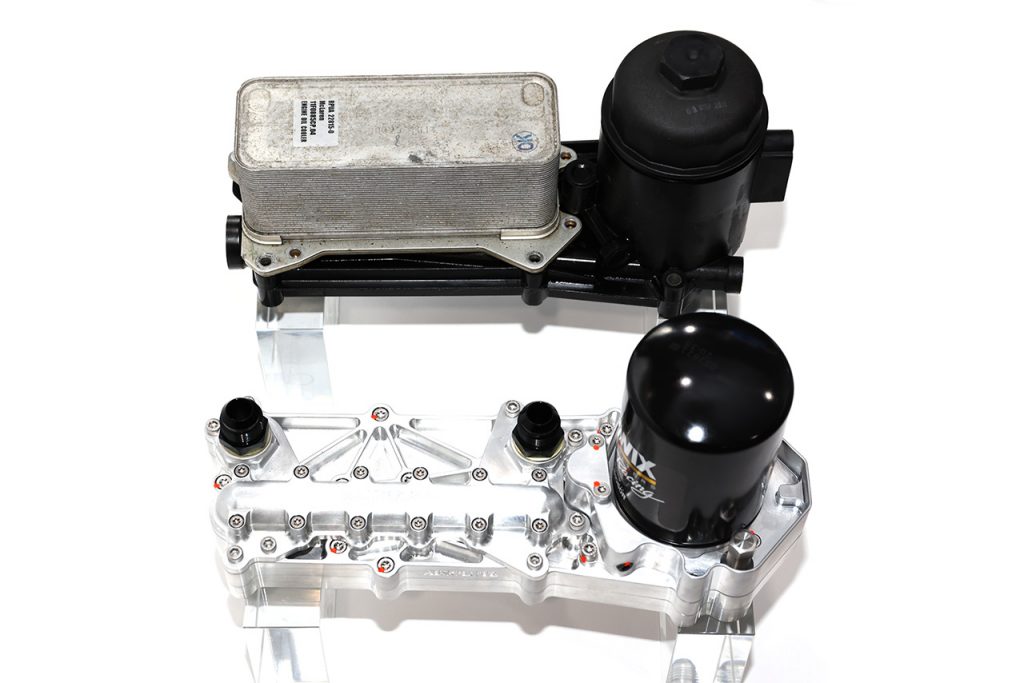 You will also find the only engine oil cooler on the stock oil console (e.g. grey brick). The cooler is made using the restrictive "tube and fin" method, which is also prone to internal failure.  To add insult to injury, the stock cooler uses hot engine coolant (180+ deg F) to "cool" your engine oil and contributes to intake manifold heat soak since it is located directly under the intake plenum chamber.
Given these shortcomings, we knew we had to develop a better alternative for the McLaren performance market….
DEVELOPMENT
The cracking of the stock plastic housing was the first issue we tackled since this was a safety concern on the track. The solution of using aluminum was obvious, but we then had to decide on die-casting, 3D printing or CNC billet machining.  Once all options was considered, we decided to move forward with CNC machining since it would have the best appearance, have the best tensile strength and we can make it somewhat modular for future upgradability. Machining happened to be the most difficult process since it would rely on a lot of internal sealing to keep the oil and cooling circuit separate.   To mitigate this risk, we test each oil billet console in excess of 12 bar (175 psi) to make sure it can withstand anything we can throw at it!
The trickiest part of the design process was figuring out how to invert a canister style filter to fit the same space restrictions as the cartridge and still have it drain properly on filter change.  This means mitigating any mess and catching debris.  For this, we designed a raised lip to act as reservoir tank while the oil drains into the console.   There is also a screened plug in the tray to catch any loose debris from entering the oil circuit.
Once this was solved, we could now use any standard large element filter with plenty of filter options.  This means less oil restriction, more oil volume and the end of dry engine starts. Heavier weight engine oil for racing is now more viable with proper filtering in place.
The last issue we wanted to address is the deletion of the stock oil cooler brick.  The "tube and fin" design has been proven to be overly restrictive, prone to internal rupture and is not very efficient since it uses hot engine coolant to "cool" the engine oil.   We were eager to get rid of the heat generating brick to ensure our IATs do not suffer at full load.  To address these points, we created a bypass for the coolant circuit and inserted to generously sized -12 AN fittings so we can plumb in an external engine oil cooler for maximum performance on the track.  
PRODUCT RELEASE