Description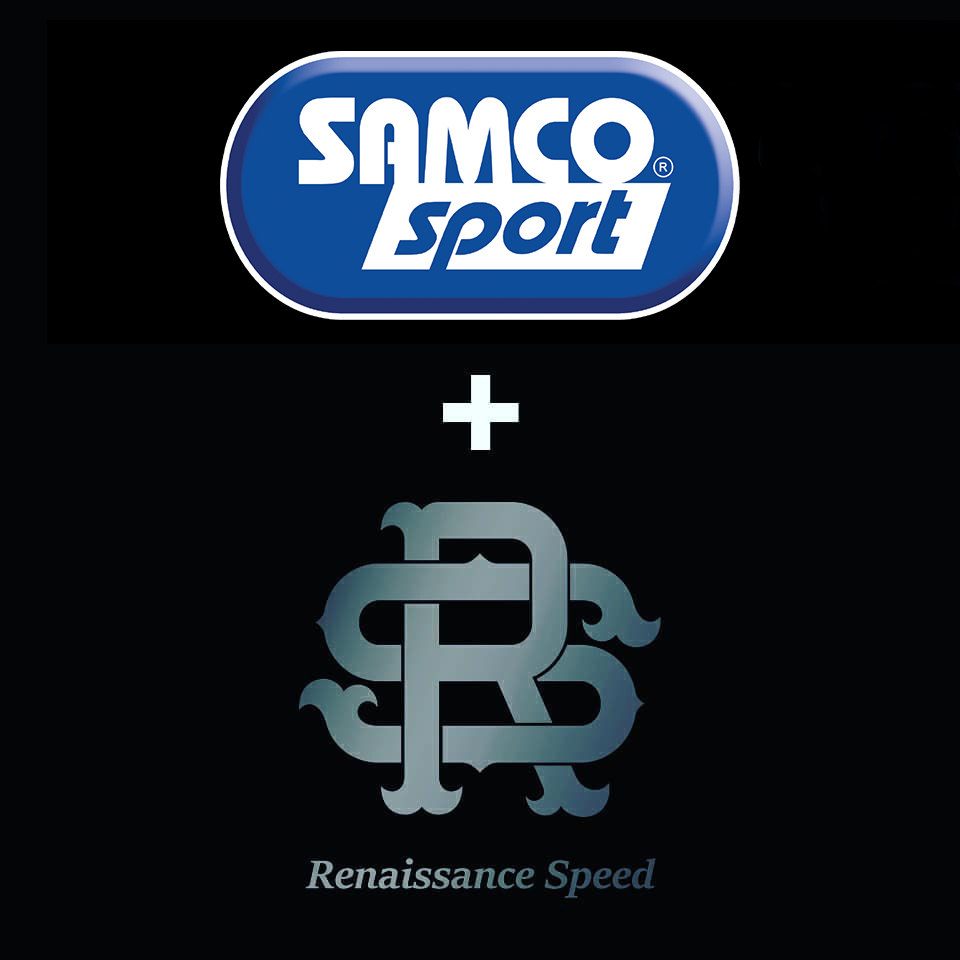 Renaissance Speed, your trusted source for McLaren performance, is the exclusive McLaren partner of Samco Sport in the UK.  Samco is a trusted supplier of performance silicone hoses for a number of European OE manufacturers and race teams across the globe.
The stock McLaren radiator hoses are made out of hard rubber and like all rubber radiator hoses, will eventually fail with repeated heat cycles and age.  Over the years, we have seen several failures in the field that has left McLaren owners on the side of the road and in need of a tow truck.
Recognizing the issue, we  worked closely with Samco Sport to create an exact replica of the factory rubber to ensure perfect fitment. This necessitated custom billet aluminum adapters for the McLaren thermostat housing to replace the stock stamped steel hose ends.
For the main hose material, silicone is ideal since it resists cracking (unlike the rubber hose) and mitigates burst failures. These hoses are also reinforced to have a burst pressure over 75 psi.  Which is a 4X safety margin over the max coolant pressure in your McLaren.
In terms of temperature rating, these hoses can handle up to 180 deg Celsius (356 deg Fahrenheit), which is in excess of the 100 deg C/212 deg F water boiling point!
If this wasn't enough, we decided to offer an upgrade over the factory Oetiker clamps that have failed for many owners over the years.  We now offer a premium stainless steel "Mega Hold" screw hose clamps for wider sealing contact area and reusability.
These are the same hoses found in our ABSOLUTE engine packages.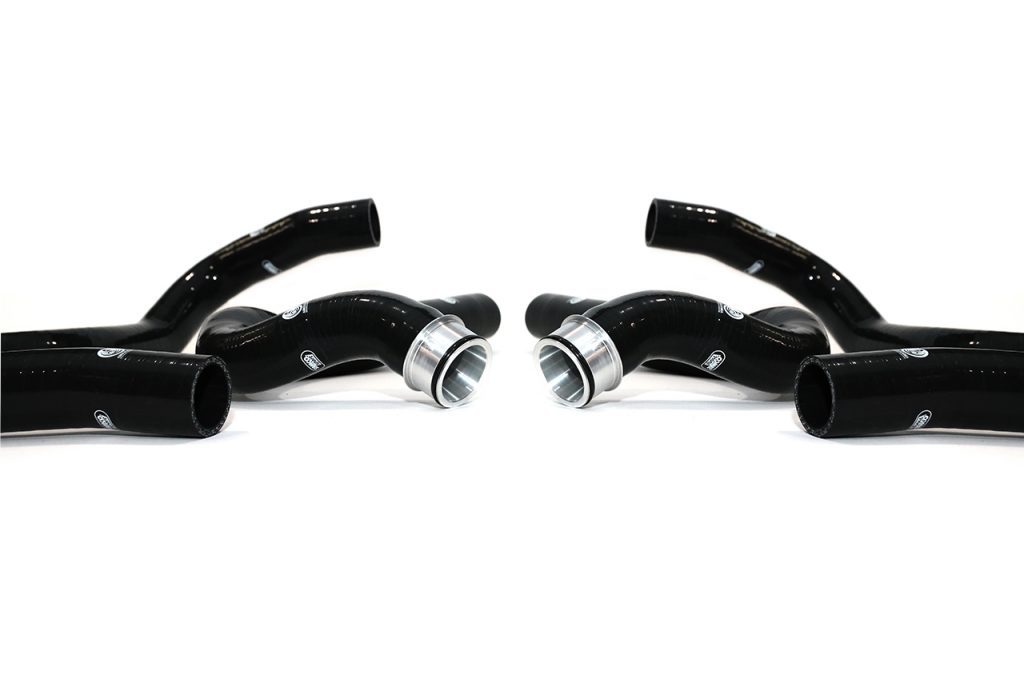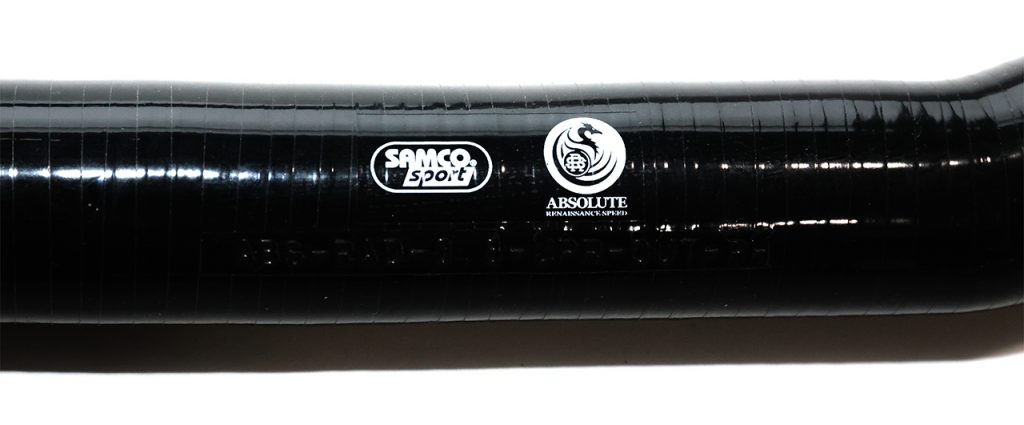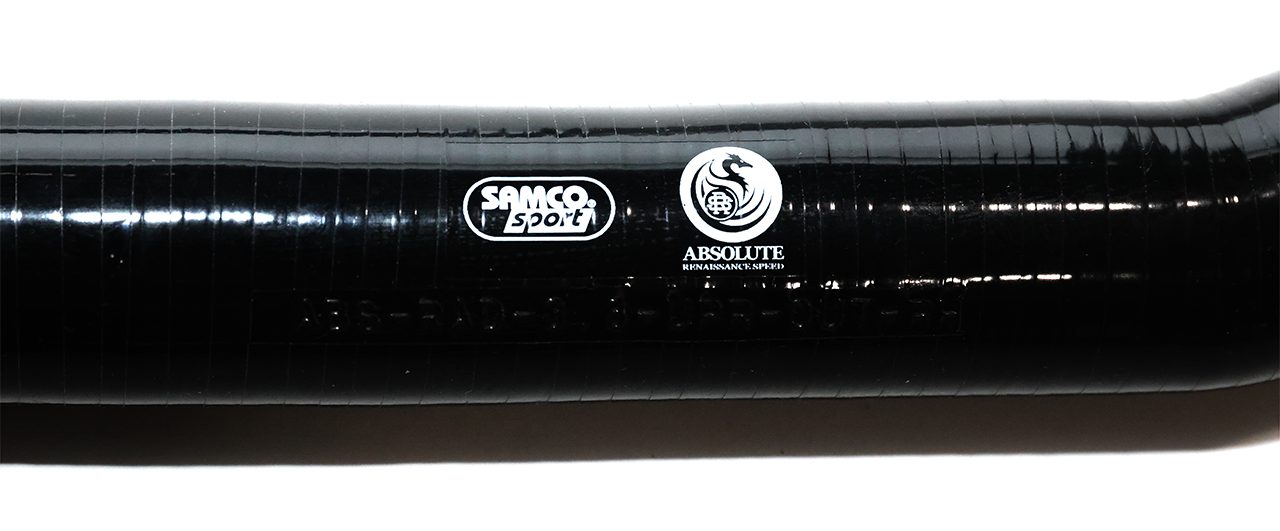 IN PARTNERSHIP WITH